Dr. Hansen attended his undergraduate school at Iowa State University. From there, he went to the Southern California College of Optometry to earn his Doctor of Optometry degree, graduating "magna cum laude" in 1981. Upon graduation, he joined the longtime Muscatine practice of optometrist A.M. "Les" MacLennan, O.D.
He is a Past President of both the Mississippi Valley Optometric Society and the Iowa Optometric Association. He has been on the PRIO Practice Management Advisory Board and the Surevision Laser Center O.D. Advisory Board. He has been a Lions Glaucomamobile volunteer and is a member of the Rotary Club of Muscatine. Dr. Hansen's specialty areas include treatment of computer related vision problems, LASIK consultation and post-operative care, medical eye care, and contact lenses.
In his spare time, he enjoys attending his children's school events and activities, sporting events, golfing, yard work, bowling, stock car and drag races, and traveling. He is married to Stacy and has four children: Bradley, Christina, Ashley and Steven.
---
Dr. Korpi received his B.S. in Biology from the University of Wisconsin-Stevens Point. He then attended the Illinois College of Optometry, graduating in 1983. He served in the US Air Force as an optometrist, stationed in the Azores Portugal until 1986, at which time Dr. Korpi and his wife Kristy moved to Muscatine and started working with Family Eye and Contact Lens Center.
In 1999-2000, Dr. Korpi and his family spent a year in Auckland, New Zealand while he worked as a clinic instructor at the University of Auckland.
Dr. Korpi has also been fortunate to be able to go on numerous trips to Guatemala, Nepal, Liberia, Uzbekistan, Jordan,Chile, and Kosovo to provide eye care to the people there.
He and his wife have two children, Katie, graduate of Iowa State University, who currently lives in Jinja, Uganda and Nick, who attends Iowa State University.
---
Tara D. Lukkarinen, OD

Dr. Lukkarinen attended the University of Iowa before graduation from the University of Missouri School of Optometry in 1998. She earned her Doctor of Optometry degree with the highest level of recognition, "Dean's List with Honors." She practiced in southeast Iowa and California before settling in Muscatine to work at Family Eye and Contact Lens Center in 2004.
Her externship training included fitting specialty contact lenses, treating eye disease and pediatric vision therapy. She received the Wesley Jessen Contact Lens Achievement Award and is a member of the Iowa Optometric Association and the American Optometric Association.
Dr. Lukkarinen is married to Ray and they have two sons, Ryan and Nate. She enjoys spending time with her sons in their activities and also enjoys scrapbooking and traveling.
---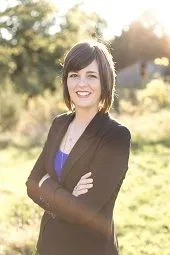 Janell M. Kassel, OD

Dr. Kassel started in July 2009 at Family Eye. She grew up in Lohrville, Iowa. She completed her Bachelor's in Biology and Chemistry at Southwest Minnesota State University where she graduated Magna Cum Laude. While earning her degree she played 4 years of collegiate volleyball. She graduated with honors from Pacific University Optometry School in Forest Grove, Oregon. Dr. Kassel, her husband, Tyson have 3 daughters and live in Muscatine.
She volunteers at the MCSA shelter by providing eye exams and serves on the Hospital Community Effectiveness Committee. She also volunteers with Home & School at her daughters school, and plays volleyball on a coed city team.
---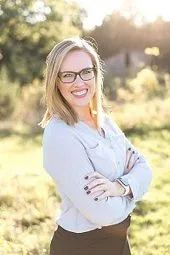 Anna R. Prier, OD

Dr. Anna Prier was born and raised in Dyersville, IA and graduated from Western Dubuque High School in 2009. She attended Drake University and graduated in 2013 where she studied biology and music. Dr. Prier graduated from the Southern College of Optometry in 2017.
Dr. Prier was a member of Student Volunteer Optometric Services to Humanity, which provides eye care to underserved populations. She has served on three mission trips to Belize, Mexico, and the Dominican Republic.
Dr. Prier and her husband, Tyler, enjoy traveling and working on their many house remodel projects.
---
Chris Carter, OD

Dr. Chris Carter grew up in Solon, Iowa and is a graduate of Solon High School. He completed his Bachelor's in Biology at Loras College in Dubuque. He received his Doctor of Optometry degree from Indiana University School of Optometry. He is certified by the American Board of Optometry and a member of the Iowa Optometric Association.
His externship rotations included Atwater Eye Care Center in Bloomington, Indiana; The Milo C. Huempfner VA in Green Bay, Wisconsin; Stanley Truhlsen Eye Institute in Omaha, Nebraska and The Cataract and Laser Institute in Kokomo, Indiana. His training specialized in ocular disease, dry eye and contact lenses.
Dr. Carter and his wife, Kirsten enjoy time with family and friends and staying active outside by golfing, biking and playing with their two dogs Shaylee and Ella.